Font Pacifica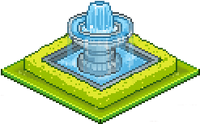 | | |
| --- | --- |
| Spirit | 1 |
| Cost | 10,000 coins |

Font Pacifica is a type of Decor. It can be built anywhere when the player has built a Park. This decor uses 1 plot of land.
The Font Pacifica can't be accomplished by missions, only by spending 10,000 coins.
When translated into English, 'Font Pacifica' means 'Font Peace'.
Ad blocker interference detected!
Wikia is a free-to-use site that makes money from advertising. We have a modified experience for viewers using ad blockers

Wikia is not accessible if you've made further modifications. Remove the custom ad blocker rule(s) and the page will load as expected.